Welcome
to Custom-Boots.NET !
1. One pair of Calf Hair leather boots... made to order!
$279.00
One pair of 'Made to order' calf hair leather cowboy boots!
Choose , white and black spots , all black or all white, spoted brown or solid brown calf hair boots! Made to your foot and calf size, made for either men or women. Select your size and choose from sharp toe , square toe or round toe! Order yours now!

Each pair is unique as they are made with original animal calf hair! No pair is the alike! They will be always be a different pattern and color they will look for the most beautiful.

When choosing the leather for your boots just tell me the color and if you want more black, or white, or more brown ... all black, all white or all brown with or without without spots!

Model: Cowboy boots style.
US Shoe Size (Men's): Any size men or woman.
Toe Shape: Pointed Toe, sharp, square or round toe.
Color: Black and white, all white or all black or brown... the choice is yours!
All calf hair leather
Leather insole and outsole
Fastening: Slip On
Brand: Miguel Boots
Order here!
$279.00
__________
2. Waist tall cowboy boots, made-to-order, any color available and any size!
$349.00
Made to order waist cowboy boots to 37" or more, shaft height. These boots will go to top inside part of your leg and outside will go up to your waist and making them very wide at top. This can be worn folded down or up straight as shown on the pictures.
These are the only pictures we have of these boots... but the color could be any color and any color contrast pieces and stitching design.
Important NOTE: The manufacture of these boots at this time of the season will take 7 to 8 weeks to ship them and and will be shipped from our shop in Mexico.
Miguel Boots custom boots are all hand made. Sole and heel are made of rolled stacked leather, inner sole and interior lining are 100% leather.
Stand out and stand straight in boots to your waist! Order today!
Order here!
$349.00
__________
3. Made-to-order. 37 inch tall or lower shaft height. any color available. 4 inch heel
$349.00
Made to order 37 inches tall boots mad to size men genuine leather cowboy boots flat top with or without decorative stitching heel height to choose from 3 inch ,4 inch like listing picture or 5 inch high you can chose any color black, brown, oxblood ,saddle tan or chocolate color
THESE PAIR OF COWBOY BOOTS ARE MADE WITH BEST QUALITY MATERIALS AND ARE HAND MADE, THE UPPER AND SOLE ARE MADE OF GENUINE LEATHER, THE SOLE IS STACKED LEATHER. THE HEELS ARE MADE OF LEATHER REAL LEATHER LINING.
NOTE: THESE BOOTS COULD BE SHIPPED FROM MEXICO OR FROM CALIFORNIA Shipping in USA and Canada $24 and delivery time is two working days thru Fedex!
NOTE: EUROPE, UNITED KINGDOM AND GERMANY $48 , AUSTRALIA AN JAPAN IS $58 US THE REGULAR DELIVERY TIME FOR THIS OPTION IS FROM 6 to 12 days. The manufacture time for this pair of boots is from 5 to 6 weeks.
Order here!
$349.00
__________
We've made a few changes....
The menu is now at the very top of the page!
We have added our 'patch' for our boot brand, 'Miguel Boots', to the top of our page!
There will be more changes, as we develop an even more exciting and responsive website for you!
We're still
Custom-Boots.NET
and we still
make the boots of your dream!
Check it out. Let us know what you think.
Click here!
Custom-Boots.net
makes boots that are made-to-order!
So, what is made-to-order?
(made-to-o-r'dr) adj.
1. Made in accordance with particular instructions or requirements; custom-made.
---
Customers must realize that 'custom' boots are not a
2-click
online item! Making your boots does take
your inpu
t and patience!
We thought we'd remind you that the making of
the boots of your dreams
takes time. Thank you for your input and patience!
Miquel
Think of yourself as the boot designer ...
Simply imagine the pair of boots you'd like, tell us exactly what they should look like and which features you would like, and we will build you 'the boots of your dreams!"
Let's get started ...
Just click on our
Boots
link here or above, to see the styles we offer! (Take note of the 'Style Name or Number" you'd like!)
Boots that have proven to last a lifetime and boots you will be proud to own and wear!
Custom Boots by Miguel Jones from
Custom-Boots.NET
.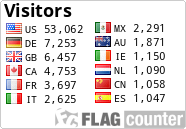 Follow us ...
How We Make Boots | Our LOW Prices | Articles | Links
Terms of Use | Home


Send Us Your Measurements
Online Measurement Form