Boot Lovers!
We are having a mid-summer sale on our website!
10% off on any boot style UP TO $320!


20% off any boot style OVER $320!


There's never been a better time to order your boots!

www. custom-boots.net

Sale prices valid thru 7/31/2020, Discounts show in Shopping cart, when order is PAID.
Welcome
to Custom-Boots.NET !
To see all our monthly features, click here!
Made to order Ankle Platform Boots with side elastic!



Made to order, round toe platform ankle boots with 4 inch high platforms and elastic side, made to your size in full grain leather.

With side gusset and pull-on loop for easy on and off!

$264.00
__________
It's not easy being green ! ... or black or red or blue... or whatever works for you!

30 - 32" boot shaft, 2-3 inch platforms, 3-5 inch heels!
You decide!

Lots of fun! Great to wear! You will be noticed wearing these!

Order yours now!
$426.00



Glam Platform Tall 'Rocker' boots! Made to order with any combination. Any color, platform or boot shaft height.
Up to 32" Shaft Height. 2" front platform, 3 1/2" heel shown.

In men's sizes.

$426.00 (30 - 32" boot shaft!) __________
1) Men's sizing, Made to order, Barrel-heeled TABI boots with Velcro or Zipper closure, genuine leather in any color!
$264.00
Made to order, one pair of the barrel-heeled Tabi boots in your choice of color in a soft leather.
The zipper closure can be made without the leather flap or with it or can make them with Velcro closure inside the flap. can make them any color.
Order here!
$264.00
__________
2) "22 inch" Tall Cowboy Boots and 4 inch high heels with studs and decoration!
$329.00
Made to order 22 inch tall cowboy boots, sharp toe, 4 inch high heels MADE TO ORDER BOOT, with studs, harness & decoration as pictured.
MAKE YOUR DREAM BOOTS COME TRUE HERE!
$329.00
Choose your leather color (any combination available), toe style (most recommended for these boot styles is sharp toe), heel height and shape and the stitching design and choose the shaft style (can be made flat or cowboy style). Taller or shorter shaft also can be made. Price may vary depending on your selections.
THIS PAIR OF COWBOY BOOTS ARE MADE WITH BEST QUALITY MATERIALS AND ARE HAND MADE, THE UPPER AND SOLE ARE MADE OF GENUINE REAL COW HIDE LEATHER,THE SOLE IS REAL ROLLED LEATHER AND IS RIVETED.THE HEELS ARE MADE OF LEATHER AND HAS A non- SLIP MAN-MADE MATERIAL CAP.REAL LEATHER LINING.
Order here!
$329.00
__________
We've made a few changes....
The menu is now at the very top of the page!
We have added our 'patch' for our boot brand, 'Miguel Boots', to the top of our page!
There will be more changes, as we develop an even more exciting and responsive website for you!
We're still
Custom-Boots.NET
and we still
make the boots of your dream!
Check it out. Let us know what you think.
Click here!
Custom-Boots.net
makes boots that are made-to-order!
So, what is made-to-order?
(made-to-o-r'dr) adj.
1. Made in accordance with particular instructions or requirements; custom-made.
---
Customers must realize that 'custom' boots are not a
2-click
online item! Making your boots does take
your inpu
t and patience!
We thought we'd remind you that the making of
the boots of your dreams
takes time. Thank you for your input and patience!
Miquel
Think of yourself as the boot designer ...
Simply imagine the pair of boots you'd like, tell us exactly what they should look like and which features you would like, and we will build you 'the boots of your dreams!"
Let's get started ...
Just click on our
Boots
link here or above, to see the styles we offer! (Take note of the 'Style Name or Number" you'd like!)
Boots that have proven to last a lifetime and boots you will be proud to own and wear!
Custom Boots by Miguel Jones from
Custom-Boots.NET
.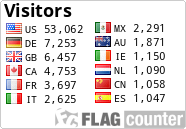 Follow us ...
How We Make Boots | Our LOW Prices | Articles | Links
Terms of Use | Home


Send Us Your Measurements
Online Measurement Form