Welcome
to Custom-Boots.NET
Wherever you're heading, step out in new boots!

Start your order here!

Custom-Boots.net
makes boots that are made-to-order!

So, what is made-to-order?

(made-to-o-r'dr) adj.
1. Made in accordance with particular instructions or requirements; custom-made.


---
Customers must realize that 'custom' boots are not a 2-click online item! Making your boots does take your input and patience!

We thought we'd remind you that the making of the boots of your dreams takes time. Thank you for your input and patience!

Miquel
---
You 'May' want new boots...

Whatever your style, we can make it!'


Start your order here!...
"The boots of your dreams' from
Custom-Boots.net!
---
Harness Cowboy Boots, 18.5 Inches Tall
You've been wanting a pair of boots like these!

(Click to enlarge. Click again to reduce the picture and view more!)


18.5 inch tall shaft, 100% leather with 2.5 heel. Custom Made Boots in your size!
Sole and heel are made of rolled stacked leather, inner sole and interior lining are 100% leather!
This Harness Cowboy Boot is another of our custom-made boots... handmade for you!

Order your pair here!
Available in any color from our color charts!

JUST $198. plus shipping!
__________
---
---
Think of yourself as the boot designer ...
Simply imagine the pair of boots you'd like, tell us exactly what they should look like and which features you would like, and we will build you 'the boots of your dreams!"
Let's get started ...
Just click on our
Boots
link here or above, to see the styles we offer! (Take note of the 'Style Name or Number" you'd like!)
Want your boots now? Maybe you'll find a pair in our
In Stock Boots
!
Check them out here!
Boots that have proven to last a lifetime and boots you will be proud to own and wear!
Custom Boots by Miguel Jones from
Custom-Boots.NET
.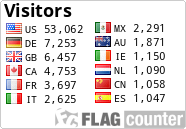 Follow us ...
How We Make Boots | Our LOW Prices | Articles | Links
Terms of Use | Home


Send Us Your Measurements
Online Measurement Form